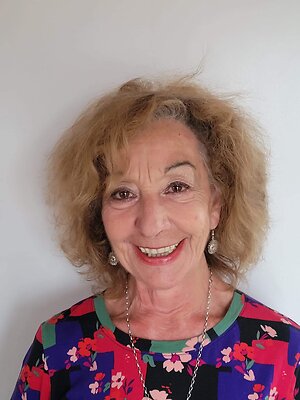 As an individual who has travelled through the deepest levels of personal, ancestral and collective trauma in the last few years through psychedelic assisted psychotherapy and continues the journey towards wholeness and integration, I am able to offer an informed approach to working with clients undergoing clinical trials, private psychedelic therapy, or undergoing their own personal journey with plant medicine.
My training background is extensive including a diploma in integrative counselling, Masters Degree (Distinction) in Jungian Psychotherapy/Analytical Psychology/Energy Healing, CPD training in other modalities and, most recently, extensive training both experiential and academic on the subject of plant medicine and psychedelic assisted psychotherapy.
Over the last few years I have worked through over 60 years of deeply embedded trauma through working with plant medicine and Holotropic Breathwork bringing me towards wholeness and healing after a long 'dark night of the soul' and traumatic Kundalini awakening. This, after sixteen years of therapy including Jungian analysis which, at no time touched any of the deeper levels of trauma which needed to be addressed, worked through and healed. After forty years of alcohol dependency and addictions, I became sober four years ago through a journey with psychedelic medicine and from having no life, no wish to live and no future, I am enjoying a new level of freedom, joy, inner peace and a very different life!
As a professional member of The Institute of Psychedelic Therapy (www.instituteofpsychedelictherapy.org.uk) I continue to broaden my experience through training, research, experiential work in the UK through Holotropic Breathwork and psychedelic therapy in legal settings. I am thus able to offer my clients preparation and integration therapy using an approach which is based on knowledge gained through personal experience and training.
My current and ongoing primary work is preparation and integration therapy for those attending clinical trials and/or finding their own private retreat ceremony in legal settings.
My consulting room is based at my home address in Kingsteignton and provides a private and confidential space in which to explore whatever issues are troubling you.
My training background is extensive including:
Psychedelic Integration, The Institute of Psychedelic Therapy 2021 ongoing
Experiential Psychedelic Assisted Psychotherapy and Holotropic Breathwork 2019 ongoing
Cert. Couples Counselling, 2016
Diploma in Counselling Supervision, 2013
Cert.Clinical Hypnotherapy, 2012
UK Register of Independent Counsellors and Psychotherapists (UKRCP), 2011
Woolger Training, Deep Memory Process, Psychodrama, Working with Past Lives, complexes and sub-personalities, 2011
British Association for Counselling and Psychotherapy (BACP) Accredited Counsellor and Psychotherapist (2011) retired
MA (Distinction) Jungian Psychotherapy/Analytical Psychology and Energy Healing, Middlesex University, 2009
Advanced Diploma in Integrative Counselling, 2 yrs, 2005 – 2006
Cert.Attachment Theory, 2011
Cert.Cognitive Behavourial Therapy (CBT), 2010
Cert.Counselling Skills, 1995
As a professional member of The Independent Practitioners Network and The Institute of Psychedelic Therapy, I am committed to Continuing Professional Development (CPD) in Counselling, Psychotherapy, Supervision.
Contact Me
Ask a question or book an appointment below. 
Kingsteignton, Newton Abbot, Devon